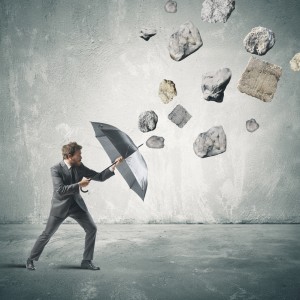 Statistics show that 90% of customers say that their buying decisions are influenced by reviews. This begs the question, should a business afford to ignore online reputation management? The likely answer is: no. Negative reviews are often on websites that rank high in search engines, so anyone doing a search on the company name will probably see them. Whether the comments are true or not, these negative search results jeopardize the company's online reputation.
These are crucial aspects of a proactive online reputation management:
Promote positive content. Publishing it on your website, social media channels, and other websites through content marketing efforts can counteract negative comments about your organization.
Employ social media listening. Monitor constantly the organization's reputation — not just when a specific event or attack forces you to respond. Through social media listening services, companies can collect online content, including blog posts, online reviews and social media comments.
Respond proactively to negative customer feedback. Initiating friendly conversations, as opposed to confronting critics, and solving customer problems quickly helps stop negative comments from spreading.
Legal responses. In some cases, more assertive actions are required if information is false and potentially libelous. You can contact the content creator or website manager and respectfully request them to correct the false information or remove the slanderous web page, blog post or video. If negative content becomes a liability and the creators don't cooperate, your company may need to seek legal advice and resort to a legal takedown request.
Reputation management isn't something to wait on. If you are proactive, you'll find yourself in a much better place than if you leave it up to chance. So, take command and control of your online presence!