I wonder what sort of device you're reading this on? A laptop? Maybe you're at your desk reading the words on a cinema-sized display. Or – perhaps even more likely – you've got a smartphone in your hand and you're thumbing through on your way to another meeting.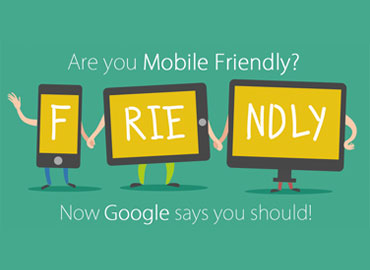 When you look around at the incredible variety of devices on the market these days it's not surprising that current market research shows mobile internet usage is set to grow massively over the coming years. What is perhaps more interesting is that this means the number of mobile internet users will overtake that of desktop users during this time.
Undoubtedly this change in the way people are consuming online information and viewing websites means we need to be considering how we engage with them to offer the best online experience for our brands and services. So what can we do to make this happen?
Responsive web design isn't a trend any more, it's a must. Being able to offer consumers an optimized experience regardless of their choice of device means you'll have expanded the reach of your service and the chances you have of engaging with individuals.
Advantages:
Website "responds" to the size of the screen being displayed on
Single design works on ALL devices/screen sizes
Cost effective since it eliminates the need for a secondary "mobile" version of the website
Provides a better user experience which can lead to higher conversion rates
Google recommended